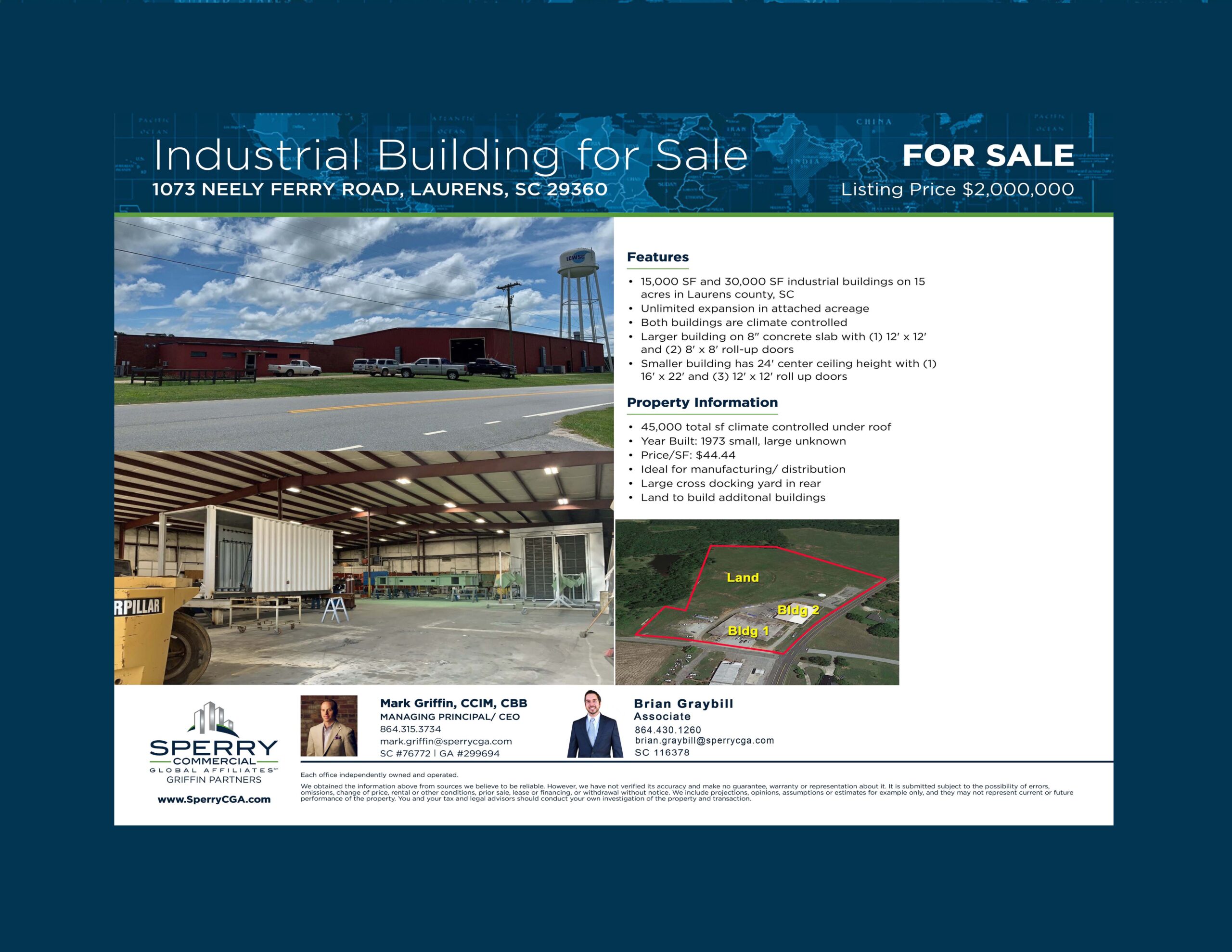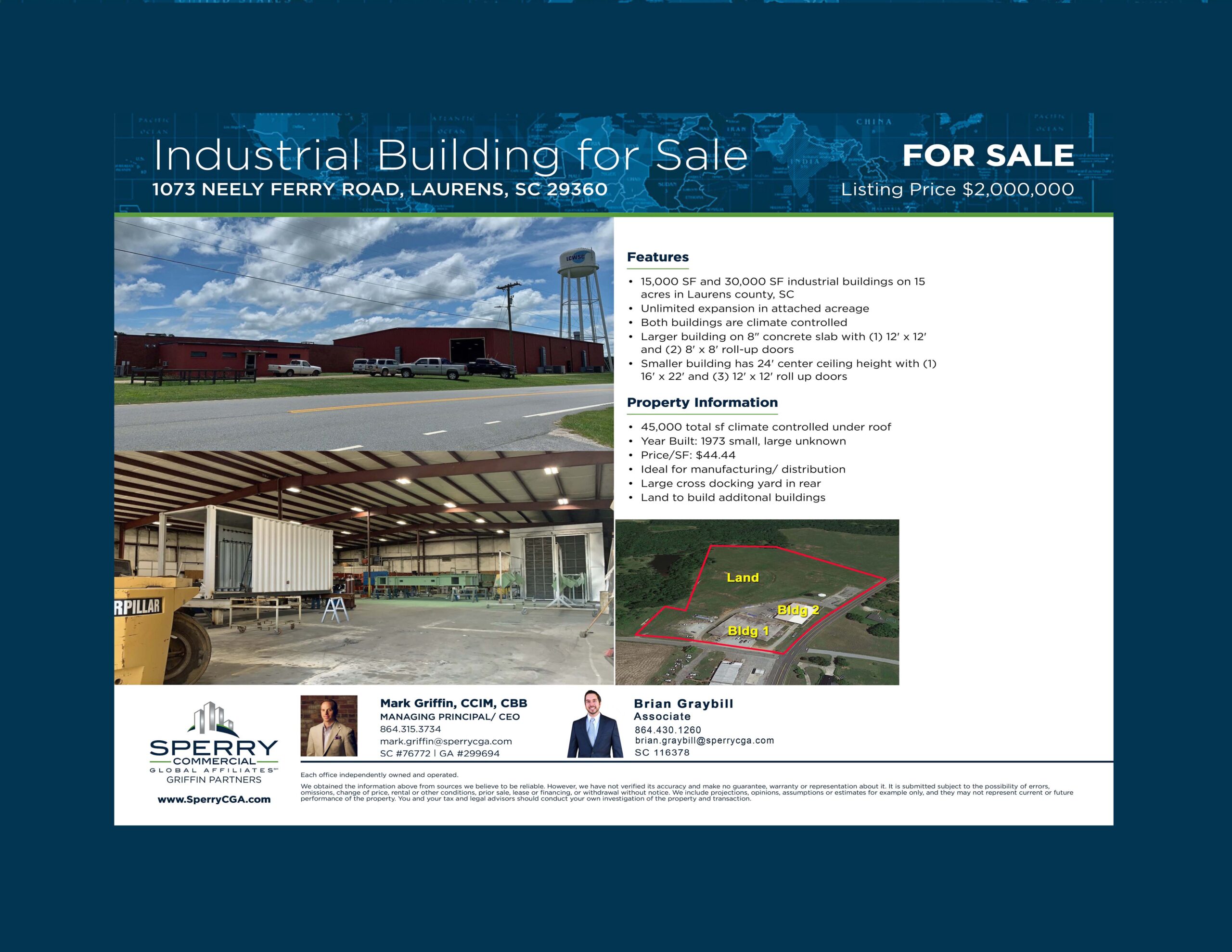 Congrats to Brian Graybill and Mark Griffin, CCIM on thieir new industrial listing located at 1073 Neely Feery Road Laurens, SC 29360. The total square footage under two buildings is 45,000. The site is 15 acres with 13+ additional cleared and level acres ready for expansion or future development. The property is being offered for sale. Features below:
• 15,000 SF and 30,000 SF industrial buildings on 15
acres in Laurens county, SC
• Unlimited expansion in attached acreage
• Both buildings are climate controlled
• Larger building on 8″ concrete slab with (1) 12′ x 12′
and (2) 8′ x 8′ roll-up doors
• Smaller building has 24′ center ceiling height with (1)
16′ x 22′ and (3) 12′ x 12′ roll up doors
Property Information
• 45,000 total sf climate controlled under roof
• Year Built: 1973 small, large unknown
• Price/SF: $44.44
• Ideal for manufacturing/ distribution
• Large cross docking yard in rear
• Land to build additonal buildings
About Sperry Commercial Global Affiliates, LLC: Founded by Rand Sperry, Sperry Commercial Global Affiliates, LLC offers the highest level of commercial real estate services available through thoughtful, cooperative, and ethical practices. The firm is headquartered in Irvine, CA, and combines more than 200 sales professionals and 32 affiliate operations across 34 offices throughout the United States.
About Griffin Partners: Griffin Partners is a Sperry Global affiliate lead by commercial real estate verteran Mark Griffin, CCIM. Griffin Partners specializes in all types of commercial properties and also is a top business brokerage firm in the State of South Carolina. Grififn Partners works primarily in the SC, NC, and GA markets in business brokerage, commercial real estate investements sales, and tenant representation.