At SperryCGA-Griffin Partners, your success is our only goal. With local roots and global reach SperryCGA-Griffin Partners can guide you every step of the way, from identifying the perfect property to marketing for maximum exposure. Our in-depth knowledge of the commercial market in Greenville  and throughout the entire Upstate of South Carolina enables us to spot opportunities, speed transactions and steer away from potential problems. Our passion, knowledge, and attention to detail is unmatched.
Our affiliation with Sperry Commercial allows us to serve our clients in the highest capacity whether listing a property for top international and global exposure to investment advisory for buyers looking to invest in our bustling South Carolina market.  From looking for that perfect manufacturing facility to assisting franchises looking to grow within our region, our diverse expertise will help you meet your goals.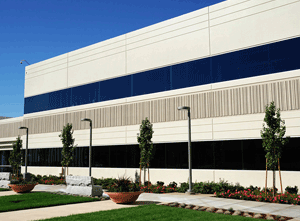 INDUSTRIAL
Selling, buying, or leasing industrial space? Any broker can provide you with a list of properties. At SperryCGA-Griffin Partners, we go further, leveraging our knowledge of local trends facility trends to help identify the opportunity that's right for you.
From flex space to warehouse and build-to-suit opportunities; our experienced commercial brokers will find the right property. Once we've found your ideal property, count on Griffin Partners to provide expert, one-on-one support throughout the negotiating process. When selling, Griffin Partners will compile a detailed marketing strategy for your Industrial facility never cutting corners. Responsiveness is our top priority.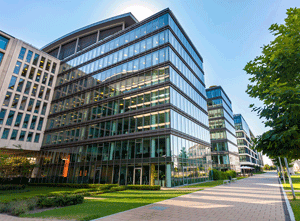 OFFICE
If you're looking to make a deal on office space in Upstate South Carolina, be aware that values can vary significantly from ZIP code to ZIP code – and even block to block.
Whether buying, leasing, or selling count on our in-depth market knowledge to help you navigate this complex marketplace. We advocate a full-service approach that includes assessing current and future needs to help you zero in on the best long-term options.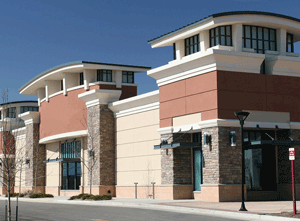 RETAIL
Our area boasts one of the fastest-growing commercial retail markets in the U.S. At SperryCGA-Griffin Partners, we know how overwhelming that can be, and we understand that site selection can make or break your retail venture.
Griffin Partners has brokered every conceivable type of retail property, including shopping centers, strip malls, pad sites, individual stores and restaurant locations. Our retail brokerage specialists are among the best in the nation, with in-depth market knowledge and deep experience in matching buyers, sellers and tenants for their mutual success.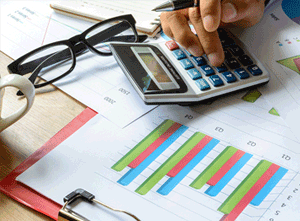 INCOME PROPERTY
Commercial income properties are a particularly complex investment, fraught with both dangers and opportunities. The rates of return of commercial real estate investments surpasses any other form of long term investment and appreciation, but caution must be taken. Beyond simple cash flow and occupancy rates, you need the advanced insights from a professional and experienced team. At SperryCGA-Griffin Partners we combine our business financial analysis and valuation experience modeling with general commercial real estate cash flow principles to examine every asset for "true" or "hidden" value. Our extensive knowledge in rates of returns, capitalization rates, and cash on cash analysis will pay dividends for you in buying, but also to add value when selling. We also look behind the norm to find fixed cost loopholes that may or may not be present in the existing asset. We work with a variety of individual and corporate investors in the following:
• Income Property Brokerage
• Investment analysis
• Demographics studies
• Site Consulting and Analysis
• New construction activity
• Vacancy and absorption analysis
• Fee Development
• 1031 Exchanges
• Single Tenant Net Lease Investments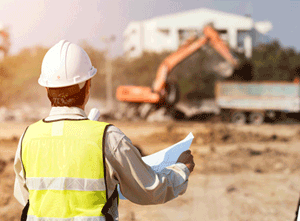 LAND
Raw land is a tricky business, subject not only to market forces, but also zoning complexities and environmental regulations. At Sperry CGA-Griffin Partners, our land experts are ready to help with every aspect of your project, from site selection and negotiation through government approvals and development. Looking past the here-and-now, we'll help you analyze job growth trends and shifting demographics to ensure that you make a sound investment for years to come if purchasing and a comprehensive marketing strategy if selling.
Why just place a sign and hope for activity? Let Griffin Partners provide a comprehensive plan and strategy for your commercial site tailored to target specific end users. Griffin Partners also provides an array of consulting services for l land owners including rezoning strategies, demographic analysis, and fee development services.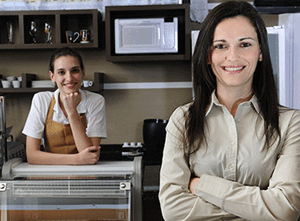 BUSINESS BROKERAGE
The global marketplace for growing companies has never been stronger.  Sell your business with one of the few qualified companies in Upstate South Carolina to broker your business deal. We discreetly market your company to qualified buyers in and beyond your industry here in Upstate South Carolina and beyond. Our mission is to find you the right deal with the right buyer.
Once we identify and discreetly contact the right set of strategic buyers, we stay committed and work until our client receives the best fit and the best price for his or her company.  No other brokerage firm creates demand for your company the way we do. Griffin Partners markets your company directly to a broad range of targeted buyers, always maintaining total confidentiality and controlling all access to your information.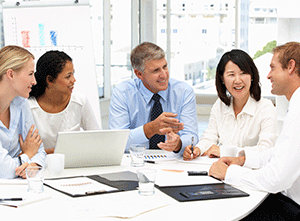 PROPERTY MANAGEMENT
We have always believed that the future of Commercial Real Estate rests upon the relationships we build today. As a result, Sperry continues to grow its global network of Affiliates in order to provide strategic sales, leasing and management services to clients locally, nationally, and internationally. We call it, "Local Reach on a Global Scale." Our  elite property management division brings more than two decades of highly-focused management services to our clients' real estate needs. Our attention to detail is apparent in our work across all asset classes including multifamily, retail, industrial, and office. Our systems and processes are unmatched and our in house partner general contracting and maintenance services save our clients by providing a hands on approach. We approach management from an owner's perspective. Our property management services are conducted through Topsail Holdings, LLC, licensed SC property managers ready to serve you. Call us today at 864-315-3734 to schedule a free management evaluation of your property or portfolio. You won't regret it.
SYNDICATION
 Syndicating commercial real estate deals takes a certain level of sophistication, experience, and ability to analyze a deal from every angle. We at SperryCGA-Griffin Partners have years of experience in bringing projects and investors together for the benefit of all. Passive investment in commercial real estate can help you balance your short or long term portfolio strategies. From retail, office, multi-family  to development we look forward to "showing you the money". To be included in our deal list of qualified investors, give us a call. We likely have several deals that we can get you started in if new to commercial real estate investing. If a seasoned investor, call us to see what you may be missing. Investor A may have an interest and capital ready to go to work from them. Investor B may have a tract of land, but no experience in the complex game of commercial development. That's where Griffin Partners comes in. Our dynamic approach to CRE investments peaked by knowing our market trends and timing put us in the driver seat to long term relationships with our debt and equity partners.
From retail strip centers to office and multi-family investments, SperryCGA-Griffin Partners has the Upstate covered on a global scale.
Call us at 864-315-3734 to discuss your investment property needs or objectives.